Article Index:
1. Introduction:
2. What does Hack Reactor do?
3. How to get admitted into Hack Reactor?
4. How much is the Hack Reactor cost for joining into our desired coding programs?
5. A detailed Hack Reactor Review:
5.1 The Quantity of Hack Reactor's Curriculum:
5.2 The Quality and Quantity of Instructors in the Hack Reactor:
5.3 The Placements feature in Hack Reactor:
6. What is Hack Reactor Prep? How to get into Hack Reactor? What is the preparation needed for it? 
1. Introduction:
Hack Reactor is an enterprise that acts like a coding boot camp and is helping millions of people around the world. It has been rated as the 'Best coding Bootcamp' by Course Report and Switchup. It helps everyone learn this important segment called coding with ease to anyone who applies under their enterprise. 
2. What does Hack Reactor do?
You can learn all the coding techniques for free under the Hack Reactor team. Wait, it is not free of cost, but you can pay your tuition fees later once you when you get employed to a company through Hack Reactor. 
Hack Reactor boasts of alumni of more than 8000 students, out of which 65 have got placed in Google. Everyone who starts his coding program through Hack Reactor will get bestowed with a starting salary of 115k, which is mammoth. 
3. How to get admitted into Hack Reactor?
Getting admission to Hack Reactor is not an easy job. It is quite a tedious job, and the admission process is strict and undergoes a rigorous process, unlike other coding enterprises. The reason it gets regarded as one of the top coding boot camps is that it efficiently teaches all its applicants with more than 800 hours of a curriculum, which constitutes both Computer Science and Javascript. 
Due to this curriculum, students admitted to the Hack Reactor will be easily able to model the software engineering industry jointly. Hack Reactor houses one of the most passionate and experienced teachers in its platform.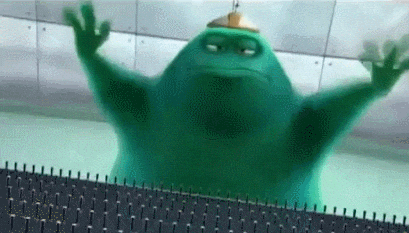 All these teachers have been eminent engineering leaders and also former HRs or hiring managers in renowned companies all over the world. It is because of their guidance, and teaching applicants can quickly become one of the best software engineers around the world. They also possess the ability to create a team on their own by the teaching and guidance of teachers in Hack Reactor. 
All its boot camp programs are available at various locations in the world, which specifically include offline programs at New York, Los Angeles, Austin, Denver, Boulder, Seattle, San Francisco, Phoenix, and live online classes. 
Now let us examine the cost determining factor and the factors required for getting into Hack Reactor and the preparation behind it.
4. How much is the Hack Reactor cost for joining into our desired coding programs?
The cost of attending the Hack Reactor programming school can get related directly to the quality and quantity of resource materials it provides to its applicants.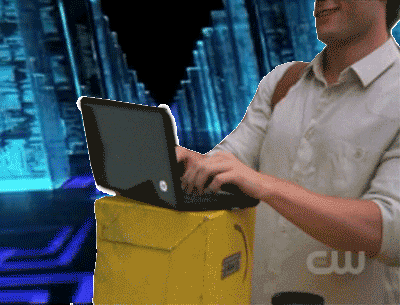 The resource materials of this coding boot camp include facilities, curriculum, instructor pedigree, instruction time, placement rate, which is 98% guaranteed, the average placement salary, pedigree peers, and your employer's perception of the same once you get graduated. The average placement salary, once you get enrolled into this coding boot camp, will be minimum of a six-figure. 
Hack Reactor is one of those programming schools which houses a broad curriculum that is significantly different from other programming schools. Hack Reactor comprises of a lot other various coding programs, and all of them come under a lesser price tag with higher knowledge and learning capabilities. 
Hack Reactor helps in bringing a dramatic reboot in software education, and it presents you with the option of increasing the developer quotient in you at every level by paying a very lesser amount for enrolling in its courses. 
The reason the courses in Hack Reactor come with a user-friendly price tag is that it knows how risky is the industry outside and how much struggle a person has to undergo to attain a comfortable job position.
The tuition cost of Hack Reactor coding boot camp comes under the price tag of 18,000 US dollars, which also brings the financial options for all who love to apply under Hack Reactor. 
For bright coders enrolled in Hack Reactor, the enterprise also presents some extra resources for helping them increase the learning quotient and improvise themselves. It also assists people who are facing financial troubles by providing them with case-by-case financial aids or packages, especially to meritorious and exceptional students. 
5. A detailed Hack Reactor Review:
5.1 The Quantity of Hack Reactor's Curriculum:
Hack Reactor presents every individual with around 800 hours of official class time. The classes are spread around a span of 12 weeks and are available from 9 am – 8 pm every day. Additionally, it also provides extra support hours of support and curriculum material after the course and before it. Simply, we can state that the Hack Reactor offers more classes than any other coding boot camps. 
In your first week of admission itself, you will get presented with more than 30 hours of classes. It believes the motto that more the students learn and practice, the more he attains, the higher levels in life. It helps in making the students efficiently and accurately acquire the process of coding and excel in their life. 
Only the brightest applicants can go through the admission process. Yes, Hack Reactor doesn't like expanding its network as it believes bringing out perfect software engineers from its boot camp rather than housing thousands of students. They do realize that they are a small school and want to churn out the best software engineers through it. 
They take a lot of time in selecting the best applicants for their courses, which also means out of a lot of brilliant minds only a few intellectual thoughts cut through its admission process. 
5.2 The Quality and Quantity of Instructors in the Hack Reactor:
It houses around eight full-time and nine part-time instructors in its school who are efficient in every software field in the coding segment. They help in teaching every essential basic starting from project management to your real contract work and also help in building relations with the company you desire to work. 
Most of its instructors are from prominent and renowned companies, which include Google, OKCupid, Adobe, Twitter, and many more. You cannot calculate the level of immense talent present inside its classroom, but one thing for sure we can say is that it is worth the money you pay.
5.3 The Placements feature in Hack Reactor:
Hack Reactor efficiently co-ordinates with its clients during the project phases itself so that they can calibrate the students and provide them with full paid development contracts. All these clients review the progress of the student extensively and ensure that the student will immensely help in the growth of their company. 
They also judge the student's abilities and capacities in handling the job and provide him with an adequate salary, depending on his strength and working capacity. 
Every student will get prepared for this type of responsibility through the classroom lectures and the efficient guidance provided by the Hack Reactor team. Hack Reactor also teaches cubical tools such as Backbone, Unix, TDD testing frameworks, Rails, Git, and many more to improve the overall efficiency of its students. 
6. What is Hack Reactor Prep? How to get into Hack Reactor? What is the preparation needed for it? 
Students from various backgrounds get into Hack Reactor for learning the coding process more efficiently. Some people come from fields such as Computer Science or Information Technology, though some people who are relatively new to coding will also join Hack Reactor to learn something new and prosper in life. 
Frankly speaking, there is a number of the latter people getting admitted to Hack Reactor than the former. You can learn about the eligibility criteria, admission requirements, and other things directly from the Hack Reactor website.
6.1 The first step of your preparation would be reviewing the web page of the immersive you desire to join. You might love to join a full-time, remote part-time or an onsite program, and depending upon the plan you select, you must review a web page accordingly. 
6.2 After the first step, you have to review the admission process page present in the main website of Hack Reactor. You can also choose to contact the admissions team to help you find the best program for your abilities and choose the one which works the best for you in the future. 
6.3 Hack Reactor also presents many introductory-level curriculum courses to all of its appliances to efficiently accomplish their review process. 
6.4 This introductory level teaches you everything right from the basics of Javascript to solving problems like an engineer. Once you finish reviewing the admissions process page, you have to choose any one of the prep options listed on the website, depending on your desired course curriculum. 
6.5 Once you have decided it, you will get guided throughout the introductory stages efficiently. The initial level curriculum also presents lots of challenges and provides you with the solution to solving them. 
Visit their website here.