A discord bot has been designed to help you delegate your tasks to the software so that you can enjoy a hassle-free experience.
In simpler terms, Discord is a chatting app for gamers that allows them to text, talk, video chat, listen to music, and transfer pictures while discord bot will enable one to assign tasks to a bot for automated actions.
With a discord bot, you can schedule events, deliver notifications, weed out spam, play music for users in a server, etc. Overall, a discord bot helps in maximizing the efficiency of a server.
Discord Bots for Music:
While Discord started as a platform for gamers to interact, it has escalated to become one of the options for people wanting to listen to music in the background while the entire community on the server chats.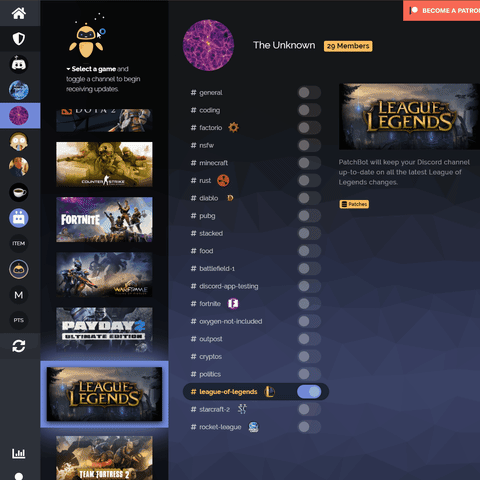 Discord bots for music can play any music from any platform, including YouTube, SoundCloud, Spotify, etc. on its server.
How to Add Music Bot to Discord Server:
Here we'll discuss the best discord music bots, but before that, let's get the fundamental rights and learn how to add a music bot to a discord server.
Follow these steps to add a music bot to your Discord server:
Launch the 

Discord

 app

Click on the

 + button

 on the left toolbar to create a new server

A

 window will pop-up

Click on

 Create a server

Fill in the

 new server details

– name, region

Click on

 Create

Your 

server has been created

 and added on the left sidebar

Open on your 

server

 icon

Go to 

bot's download page

Click on 

Add to Discord/ Invite to Discord 

button from the download page

Select server

 from the 

drop-down list

Click on 

Authorize

Complete

 security captcha

You've 

successfully added the Discord bot to your server
Top 6 Best Music Bot for Discord Server:
Here are some of the best Discord music bots you can download to experience the best musical bot service:
Rythm Bot

FredBoat

Groovy

RED

Vexera

24/7
1. Rythm Bot
Rythm claims to be a Discord music bot focussed on one aim, which is to deliver the best music experience to its users on Discord.
Rythm delivers high-quality music accumulated from multiple sources like YouTube, SoundCloud, and Twitch live streams. Presently, Rythm has been adopted by over 6 million Discord servers.
Click here to visit Rythm. 
2. FredBoat
FredBoat is another best music bot for Discord that can easily be added to your Discord server with zero configuration. It allows you to play music from YouTube, Soundcloud, Bandcamp, direct links, and Twitch.
The Discord music bot allows you to shuffle your playlist as well as put the entire queue or song on repeat. 
Click here to add FredBoat Discord music bot.
3. Groovy
Groovy music bot for Discord allows users to play music on their respective Discord server easily. Well known for its smooth and lag-free working, the music bot supports various music platforms, including YouTube, Spotify, and Deezer.
Groovy also supports play and pause, song search, lyrics search, songs loop, eliminating songs from a playlist, etc. features. 
Click here to add Groovy. 
4. RED
If you own your server and are looking for a truly customizable music bot, RED is the perfect music bot match for you. It allows you to play music in the background from YouTube, Soundcloud, and even your own hard drive.
RED even allows you to customize the name and avatar of your bot to match your personal server style. 
Click here to get RED.
5. Vexera
Vexera provides you with high-quality music on Discord, allowing you to control your music queue either in-channel or through the web panel. Vexera stands out from other music bots as it will enable you to kick, ban, or mute members in your server.
Vexera, Discord music bot, provides you with music from sources including YouTube, Soundcloud, Twitch, Vimeo, Mixer, Bandcamp, & Spotify.
Click here to get Vexera.
6. 24/7
24/7 by Delux is a non-stop Discord music bot that allows its users to play music from multiple sources, listen to radio streams & live streams, and have unlimited video length. 
24/7 allows you to create playlists, play & pause songs, add/eliminate songs to queue, and much more. Additionally, you can also play any event being live-streamed on YouTube. 
Click here to get 24/7 by Delux. 
We hope these Discord music bots help keep you entertained in the background while the entire community is chatting. These Discord music bots allow you to control your music flawlessly while giving you the option to explore a number of songs from infinite musical sources.