Article Index:
1. Introduction to E-commerce Websites in India
2. How can we categorize the E-commerce Websites List? 
3. Top 10 E-commerce India Websites 
3.1 Amazon India
3.2 Flipkart
3.3 Snapdeal
3.4 Alibaba
3.5 eBay India
3.6 Jabong
3.7 Shopclues
3.8 OLX India
3.9 Amazon
3.10 Quikr
1. Introduction to E-commerce Websites in India: 
India has become the biggest market for the starting of E-commerce industries. To be precise, we can say that the E-commerce industry has made the lives of people more comfortable and straightforward in our country.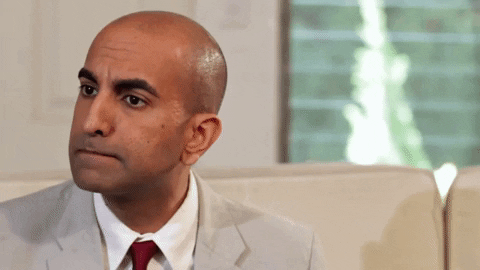 Thanks to the extended usage of the internet, these E-commerce industries are easily accessible to every citizen in our country. At the starting, these E-commerce industries were getting used by only people fluent with the technology, but today anyone can access these industries due to their more straightforward approach. 
2. How can we categorize the E-commerce Websites List? 
These lucrative E-commerce industries also spend the right amount of advertising to encash lots of customers, and they have been successful in doing so. When it comes to shopping online, we Indians are always one level ahead of other countries.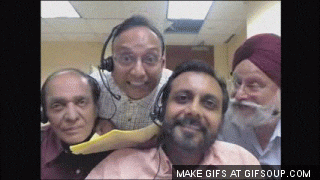 People in our country go into these shopping sites only with the desired product and considerate approach. It is very tough to please the Indian customer, and even the E-commerce industries know about it. 
Hence not all e-commerce industries are famous in India or all over the world. Some are famous only due to their creative techniques and innovative approach. 
So now, let us have a look at the Top 10 E-commerce Websites in India below. One more thing to note here is that, though some websites are globally much popular, they are not so much popular in India. So you guys might find a considerable difference between the E-commerce websites, which are hugely popular in India and globally.
3. Top 10 E-commerce India Websites:
3.1. Amazon India:
Amazon India is the top most popular website in our country. We can tell that Amazon India gets quite ahead compared to other sites in India. The Amazon Great Indian Festival is one of the most lucrative offers any Indian customer can find on other websites. 


The Amazon India website got launched in 2013, which was six years after Flipkart got established in the Indian market. Still, Amazon India is today miles ahead in front of Flipkart and has become the first option for most of the online shopping customers. 
With a SimilarWeb rank of number 6, Amazon India is way ahead of its competitors with a massive 100 million customer visits in November, thanks to Great Grand Indian Festival offers. SimilarWeb rank is a report which consists of all websites in the country, out of which we are considering only online shopping websites. 
3.2. Flipkart:
Once called the King of E-commerce websites, Flipkart holds the second place in our lucrative list. The only reason why Amazon was able to Flipkart was that Amazon has an enormous number of transactions that happen through its desktop version. In contrast, the number of desktop transactions of Flipkart is quite meager.
But when it comes to app-based transactions, Flipkart is marginally ahead of Amazon. Though you might think that most of the people use the app-based version, you are wrong as many people in our country want to shop on a broader-wider screen than a small screen. Hence most of the customers love shopping through the desktop version than the app version. 
Though Flipkart promises the same lucrative offers and cash backs similar to Amazon, the prominent one being the Flipkart Big Billion Days Festival, it is still behind Amazon when it comes to advertising and quality. 
With a SimilarWeb Rank of number 7, Flipkart is the 2nd most popular E-commerce website in our country.
3.3 Snapdeal:
Often referred to as the 'Online Walmart' of India, Snapdeal stands tall at number 3 on our list of top E-commerce websites in India. Snapdeal is an online website that strives to bring the sellers and buyers together. It is successful in doing so from the day of its inception. 
Snapdeal has a long way to go if it has to match the standards of both Amazon and Flipkart. Though Snapdeal comprises some ergonomic techniques which are not present in most of the online market places when it comes to advertisement and marketing, no site can beat Amazon and Flipkart.
In spite of multiple reports affecting the quality of its business, Snapdeal has excelled in every platform in the online marketplace and is striving hard to improve its place in the list of top online shopping websites of India.
With a SimilarWeb rank of number 19, Snapdeal ranks 3rd in our list of top Indian E-commerce sites.
3.4 Alibaba:
Alibaba? How can this website feature on this list? This online marketplace does not have its website also in India. Yes, you are right. Alibaba is a global brand, and it does not have an Indian version on its website.
But still, lots of customers in India shop their desired products from the official global site of Alibaba, which shows high volumes of trust customers have in Alibaba. It also provides lots of benefits to customers whenever they buy a bulk amount of goods form its online as well as electronic store.
The shipping operation of Alibaba, called the Aliexpress, is also gaining popularity amongst the Indian customers for its timely delivery and immense quality.
3.5 eBay India:
One of the online websites which were on par with the efficient process of Amazon, eBay India, has lost entirely a lot of its customers today due to its inefficiency and less heed on its advertising techniques. 
Though it was one of the prime shopping sites for buying electronics and home appliances, eBay India has experienced a turn of events due to some controversies surrounding it because of inefficiency in consumer interaction. 
But still today, eBay India is ruling the hearts of many customers all over India due to its efficient way of delivering and dealing with electronics and home appliances. With SimilarWeb rank of 31 in India, eBay India gets adjourned with the 5th place in our list. 
3.6 Jabong:
The online stores Jabong ranks behind eBay India on our list. Though Myntra gets considered as a better online platform than Jabong, Myntra does not possess a website for itself. All operations of Myntra happens only with the help of the Myntra App. Hence it does not get included in our list. 
Jabong once was on the verge of getting finished in this online business due to troubles in management and finance. But today, Jabong has sprung up from its problems and is maintain its business grow at a steady pace. 
With a SimilarWeb Rank of 34, Jabong ranks 6th in our list of top 10 Indian E-commerce websites.
3.7 Shopclues:
The latest entrant in this online marketplace, which has already established itself as a popular E-commerce website, is none other than Shopclues' online site. The strategy of Shopclues worked very well in its favor as it started to concentrate on household needs when Amazon and Flipkart were busy selling smartphones and other electronic appliances.
Such was the success of Shopclues that it became profitable with the Initial Public Offering even before Flipkart in 2017. Shopclues with the coming days are going to enjoy massive success, and the makers are also striving to succeed more and more in this platform. 
With a SimilarWeb rank of number 40, Shopclues inherits the place of 7 in our lucrative list. 
3.8 OLX India:
OLX India, as everyone knows, became popular in no time when it got launched in 2007. While other E-commerce sites deal with home and electronic appliances, OLX India deals in buying and selling used cars, books, and providers dealing with real estate. 
Today it might not be as efficient as Amazon and Flipkart. Still, we should not forget that the initial precursor for the eminent E-commerce industry was none other than OLX India. 
With a SimilarWeb rank of 41 and with over 14 million desktop visits in November, OLX India occupies the place of number 8 in our list of E-commerce websites. 
3.9 Amazon:
Do not compare Amazon India with its parent website, as one gets used globally and the other used only in our country. Though Amazon India is the most popular website in India, some people even use the global website of Amazon to order their desired products from countries other than India. 
And another lucrative fact is that most of the electronics, as well as home appliances, have their prices low on the global website compared to the India one. Hence, some customers do vail towards the worldwide site of Amazon to save some money and buy extra goods. 
3.10 Quikr:
Quikr, which can get referred to as the arch-rival of OLX India is growing faster than its arch-rival in most of the categories. Though, as of now, it gets ranked below OLX India, the days are not far when Quikr will overtake its arch-rival in the rankings. 
Quikr has raised over 10 million US dollars from many of its investors, which include Matrix Partners, Tiger Global, Warburg Pincus, and Norwest Venture Partners. It has also started its classified portal and has moved its base from Mumbai to Bangalore in 2014. 
Are you planning to open a e-commerce business? Try using this business name generator or app name generator from Killerlaunch.
Though it doesn't have a SimilarWeb rank globally, when it comes to India, Quikr comes at the 10th position on our list of Top 10 E-commerce websites in India.