The online social cryptocurrency casino site MintDice is one of the world's top Bitcoin casino sites that offers its players the golden opportunity to be a part of the MintDice family by playing and investing through crypto digits!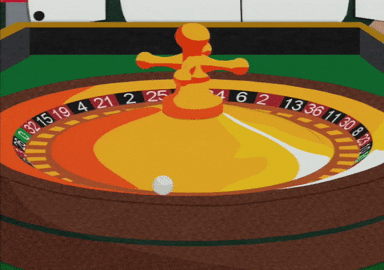 The online casino site is revamping the traditional casinos with its crypto-based betting and gaming strategies that have powered by their provable fair algorithm based on blockchain technology. Despite being relatively new to the industry, MintDice has already gained a repo of being the leading Bitcoin Casino, globally. Games like Bitcoin Dice, Slots, and Plinko access a new level of trust between gamers and virtual casinos.
Your Guide to MintDice
Sign Up for free!
Create a free account on MintDice by signing up through your email. Create a password and get started on your MintDice's journey.
Play for Free!
Once you create an account on MintDice, you start placing bets and playing games on the online casino site for free. MintDice pays its users the highest free Bitcoin faucets in the Bitcoin casino gambling world in today's time. To play for free, fill out a captcha, and get rewarded in real cryptocurrency. 
You can also deposit your cryptocurrency in the deposit tab and gamble away on the casino games to multiply your fortunes.
Plot your Strategy in Casino Games
Presently, there are three types of casino games available on MintDice for betting your cryptos on.
Bitcoin Dice:

Bitcoin Dice offers you to pick your chance to win. There is a combination of strategies that can be implemented with your choice to win bets with a high probability. You can even choose if you want to roll high or roll low. The minimum payout chance given by the game is 1.01x, while the maximum payout chance is 9900x but has a 0.01% chance of happening.

Bitcoin Slots:

The Bitcoin Slots game offered by MintDice gives you multiple payout levels. To play Online Slots, select your machine out of the Blue, Green, and Red Slot machines depending on your risk appetite, where Blue stands for conservative, Green for moderate & Red for riskiest machinery. Roll the Dice and watch your game rise. 

Plinko:

Plinko games again gives you a chance to select the riskiness of the dice drop that you want to gamble on. White Dices are the most conservative, Blue moderate, Green a bit riskier, and Red the most aggressive ones. In Plinko, the closer your Dice ends up along the sides, the bigger your winning profit will be. When your Dice lands on a 6, you will double your win.
Try Your Luck in Social Games
MintDice offers its users an excellent opportunity of being a part of games based more on luck than skill and strategy.
Bit.Rocket:

Bit.Rocket is a Bitcoin crash game that uses users' skills and luck at the same time to cash out profits before the rocket gets busted. You start by placing a bet and setting a maximum payout, and the watch the multiplier increases. As the multiplier increases, you can cash out your profits at any point. In case you cash out too late, you lose on the entire bet. 

Pyramid Bitcoin Investment Game:

The Pyramid game has been designed to test your nerves and wits. It uses a strategic combination of luck and skill that makes you wonder if you'll be the last man standing to win it all. Pyramid bitcoin Investment Game will be released soon on MintDice's site. 
Get Rewarded for your Consistency
MintDice aims at serving its core mission of providing the topmost cryptocurrency casino games and investment opportunities for its players. The team of developers at MintDice has also been working on constructing its Reward Program for consistent and loyal players, helping them earn rewards on the online crypto-casino space by completing certain levels and tasks, chest to unlock achievements.
We all know that the online gambling industry is estimated to be worth $94 billion globally by 2024. With the rising crypto gambling sites and crypto casino sites, MintDice's future looks all sunny! Join the best online Bitcoin casino game at MintDice and watch your digital assets rise the ladder at the safest and most exciting betting website for cryptocurrency.