Having a vast audience on Instagram that you need to keep engaged or running an online business on Instagram can be a hectic job at times. Sometimes we wish to have had our own Instagram manager that helped us manage our likes, following, posting posts, etc.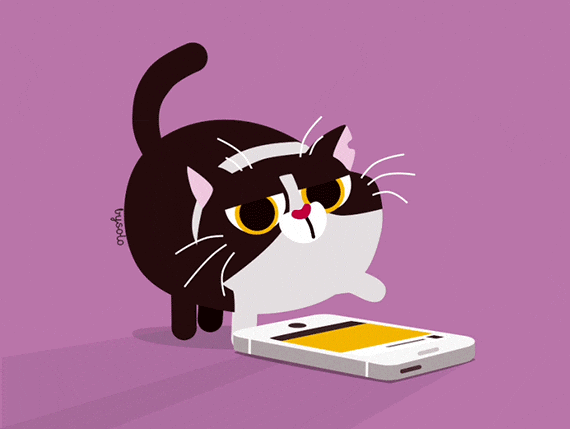 Have you ever heard of Instagram bot? An Instagram bot is like your own mini Instagram manager that serves as a growth service that automates an account's engagements that assist in bringing up your account's place in people's activity feeds.
One is required to be very careful while choosing the best Instagram bot for one's profile as many times a user's data can be compromised on such softwares. Sometimes, a user's account can even be disabled for using easily identifiable bots.
5 Best Instagram Bot Software Services
Instamber

Ingramer

Gramflare

Popamatic

Instagrambotfollower
5 Best Instagram Bot Software in 2019:
Here we have proffered you with the best Instagram bot softwares and services in 2019. The given sources can be relied on for a safe Instagram promotional experience. 
1. Instamber
Instamber is one of the most reliable Instagram Bot software. It is the most professional Instagram growth and management service that provides its services leaning towards different requirements to its clients. This Instagram bot sets interaction speed settings that make sure to deliver the best results that do not cross Instagram's interaction limits. It offers the latest Instagram algorithm that makes its services highly effective. The new features of the Instagram bot software help automate the process of story viewing, liking, commenting, etc. without going back & forth between two IPs, which might raise suspicion to Instagram. Its basic Instagram Bot pack starts at $15 per month. 
Click here to visit Instamber, the best Instagram bot software's website.
2. Ingramer
Ingramer is another great, reliable, and safe Instagram bot software that serves as a stable tool for automating your Instagram account. Many Instagram bot services failed because of the continuous stringent updates from Instagram that made it almost impossible to serve a client with automatic likes, followers, comments, DMs, etc. Ingramer, however, has managed to survive the hurricane.
The Instagram bot service uses paid VIP VPN to trick Instagram into seeing that both the user and the service have the same data like location, IP address, etc. Hence, making it another excellent Instagram bot service. Ingramer starts its fully automated promotional services from $37/ account per 2 weeks.
Learn more about Ingramer by clicking here. 
3. Gramflare
If you're an agency or group of people that wish to manage your Instagram accounts together in one place, Gramflare is the perfect Instagram Bot software for you! Gramflare provides tools and services to help boost your Instagram account. 
You can make use of this Software bot service to put your Instagram growth on autopilot while you relax in the backseat. The Gramflare service has over 8,000 individuals that use its services to boost their Instagram. Gramflare serves as a completely safe platform for unlimited Insta growth where you can even schedule your posts, select target audience by location & manage your promotion from anywhere in the world. 
Use Gramflare by clicking here. 
4. Popamatic
Popamatic is an exceptional Instagram bot service for individuals trying to boost their Instagram account with the help of real-time Instagram assistants. The Popamatic assistants manually execute all the actions performed on a person's Instagram account, as requested by the individual.
The Instagram bot service provides its users a free seven days trial to test drive the effectiveness of the software service, after which, you would have to pay $39 per month if you wish to continue the service. Popamatic is one such unique Instagram Bot software that has never had even 1 Instagram account suspended, making it an outstanding Instagram bot software. 
Gain access to Popamatic by clicking here. 
5. Instagrambotfollower
If you are looking for a trustworthy yet affordable Instagram bot software service, Instagrambotfollowe can work great for you. The facilities for Instagrambotfollower start at as low as $6 per month. One downfall of the service is that one needs to install a VPN on its own as the price of the service does not cover that up. 
The Instagram bot service offers posts planner, automated DMs, likes, followers, and even offers its analytics service for keeping a check on your Instagram interactions. In the given price, the service proves to be the most versatile & valued Instagram bot services. 
You can create your account on Instagrambotfollower by clicking here. 
Note: Several free Instagram bot services are also available in the market. We, however, do not recommend you to use such Instagram bot free softwares to protect your private data. 
Here were the top 5 best Instagram bot software services to increase and boost your Instagram account & business. They help to boost your Instagram account with its tools that give automated likes, automated DMs, automated followers, automated interactions, etc. Just remember one thing, Instagram often suspends an individual's account if they notice suspicious activities like this happening. So always be careful & do your research while choosing an Instagram bot software service.