Developed by Microsoft, Microsoft Word is a word processor that released on 25th October 1983 under the name Multi-Tool Word for Xenix systems. Later on more versions of the Word processor were issued for several other platforms including IBM PCs running on DOS (1983), Apple Macintosh running Mac OS (1985) and so on.
The software is available as a stand-alone software as well as part of the Microsoft Office suite. Word is used to write text documents that have to be shared via e-mail because every user with a computer can read a Word document using the application or using a Word viewer. Working with Microsoft Word, the documents that are written on the platform are saved as .dcox platform. Microsoft Word is available on the official website, and the full version of the software is paid whether you buy it as a suite or buy Word alone.
Microsoft Word free features
Microsoft Word is full of various functions, and it has been a life savior for many people. Word platform is used widely, from school students to corporate officials, everybody uses it for various purposes. The Word comes with several features like built-in spell checker, thesaurus, dictionary, templates, image formats, WordArt, Macros, Bullets, and Numbering, and many other tools that make the users writing experience phenomenal.
Microsoft Word free download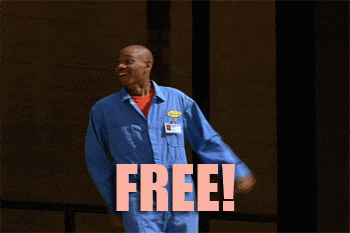 Microsoft Word is available online, and the full version provides access to all the features, but it is paid. On the other hand, the trial version for Word is available online, which is free. This is how you can download Microsoft Word for free:
1. Downloading trial version
You can visit the official website of Microsoft, and from there you can download the trial version of the application. By registering on the site, a user can download the trial version, and once they are done using it, you can either purchase it later or find another login ID.
2. Use the browser version
Another option and the best way to use Microsoft Word free is by using the browser version of the platform. The account for the browser version gets linked to the OneDrive account, and from there, you can edit the saved documents or create new Word documents without needing the offline version of MS Word.
3. Buying an older version from an external source
Sometimes people purchase the official versions of Microsoft Office or Microsoft Word, and they sell these to other people to make up some profit from them. You can get the full version using this method and then install the software on your PC or laptop. This is an efficient way to save money.
4. Find an alternative to Microsoft Word
In case you are looking for ways to use Microsoft Word for free, you don't need to use the Microsoft-approved program, and the files that are stored as .docx or .doc can be opened, edited, and shared in other applications as well. Google Docs is one of the best online alternatives to Microsoft Word, and it can be used as a free MS Word as it allows you to access the Word stored documents and work on them efficiently.