Article Index:
1. Introduction
2. What is Student Loan Servicing?
3. What is FedLoan Servicing? 
4. Payment Information in FedLoan Servicing
5. How to Contact FedLoan Servicing?
6. How to resolve payment issues with FedLoan Servicing?
7. How to Settle Disputes with FedLoan?
8. Conclusion
1. Introduction:
Every college student or a parent might keep on getting emails to form a service agent called FedLoan Servicing occasionally in their mailboxes. This mail is not any spam or junk; it is indeed a trustworthy mail that gets forwarded by the agents of FedLoan Servicing. 
FedLoan Servicing is a student loan provider, and everyone should pay some attention to reading those emails as they are not spam and carry some valuable information in them.
2. What is Student Loan Servicing?
Student Loan Servicing is the agency or merchants who get assigned to you and who track your account to manage or repay your loans. In the case of the U.S, the Department of Education itself assigns a loan service provider to you once your loan gets finalized. 
These student loan providers or services are the best persons who can help you with any difficulties with the repayment of loans. They are the go-to persons for you until the whole duration of your loan, which may be short term or long.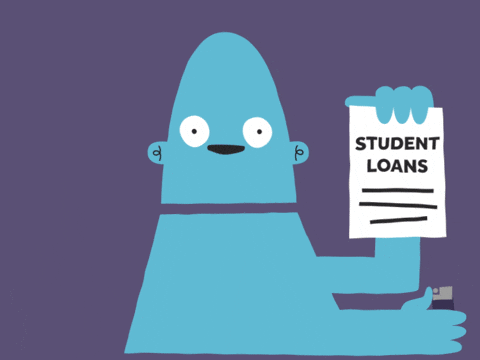 These student loan providers or services act as a connecting link between the lenders and the Education Department. Every one of us knows that we do not have to pay our loan while we are still studying, so these service providers during this time help you get updated with crucial things with regards to your investment, such as actual interest and loan balance. 
They will also help you in returning the loan if you do not want it, or you have some other plans for your future.
3. What is FedLoan Servicing? 
Once such, Student Loan Servicer is FedLoan Servicing. It is one of the most renowned and trusted loan service providers of the U.S in this domain. According to a data report from the National Student Loan Data System, FedLoan Servicing has serviced more than 355.5 billion U.S dollars of federal student loans, which comprised of more than 8 million students. 
FedLoan Servicing is the only student loan service provider that gets used for the Public Service Loan Forgiveness Program by the Government. The Government also uses FedLoan Servicing for its TEACH Grant Program, which is the granting of awards to people who are studying to become teacher Slater in the future. 
One more thing to note here is that there are numerous other student loan service providers in the U.S, such as CornerStone, OSLA Servicing, MOHELA, Great Lakes Educational Loan Services, Navient, Nelnet and many others. So here you cannot choose which service provider can handle your account as it gets assigned only and directly by the Education Department. 
4. Payment Information in FedLoan Servicing:
Sometimes, Loans get transferred from one service provider to another by the intimation of the Department of Education. You will get notified when such things happen, or else you will have to stay with the same service provider until your loans get paid off.
FedLoan Servicing provides the same features which all service providers offer, but the difference lies in the functioning, which is at a higher level for FedLoan Servicing. FedLoan provides you numerous payment options such as Direct Debit, Online Payments, Mail Payments, App Payments, Phone Payments, and also the lucrative Advance Payments and Third-Party Payments. 
Accept holidays; payments get processed instantly the moment you pay them on the other days. The interest gets determined from the last date the payment got processed to the present time.
5. How to Contact FedLoan Servicing?
To contact or create an account with FedLoan Servicing, you must visit their official address, which is https://myfedloan.org/borrowers. By this process, you also start sending secure emails to their account. You also have other ways to reach the company, which are:
5.1 Dialling 800-699-2908, which is the FedLoan Customer Service number, every Monday to Friday from 8 am to 9 pm Eastern Time. 
5.2 You can also send them a fax to their fax number 717-720-1628
5.3 You can also reach them through post by sending it to their mailing address which is, FedLoan Servicing, P.O.Box 69184, Harrisburg, PA 17106-9184. 
5.4 You will also find additional addresses for correspondence, payments, and others, which will get provided to you once you open an account with them. 
6. How to resolve payment issues with FedLoan Servicing?
If you start experiencing any disputes or difficulties with FedLoan Servicing, you can resolve it by filing a direct complaint to the Pennsylvania Higher Education Assistance Agency's Office of Consumer Advocacy. This office is the highest customer service office for FedLoan Servicing. 
6.1 You can also call them and state your disputes by dialing their toll-free number1-800-213-9827.
6.2 You can also address your disputes through the mail by sending a letter to the below address:
Pennsylvania Higher Education Assistance Agency
The Office of Consumer Advocacy
1200 North 7th Street
Harrisburg, PA 17102
6.3 If you are experiencing any credit disputes, you can use the below mail address:
FedLoan Servicing Credit
P.O. Box 60610
Harrisburg, PA 17106-0610
6.4 If still, your issue gets unresolved, you can make direct complaints about FedLoan to any one of the below stated offices:
Your State Consumer Protection Office.
Your State Attorney General's Office.
Federal Student Aid Feedback System.
Your Congressional Representative.
Do not forget to keep a record of all your conversations, payment information with the day, time, and name of the customer representative you spoke. Keep 3-4 copies of your mailed letters, emails, and also details of your account, such as bills and others.
7. How to Settle Disputes with FedLoan?
Even after all these steps, if your dispute is still unresolved, then you can move on to the last resort, which is complaining to the Federal Student Aid Ombudsman Group. Remember, this step has to get used only as of the last resort. 
You can reach their customer call service by dialing 877-557-2575 or by sending a mail to their mail address stated below:
U.S. Department of Education
FSA Ombudsman Group
P.O. Box 1843
Monticello, KY 42633
You can also reach out to some non-profit organizations such as The Institute of Student Loan Advisors, who provide free dispute resolutions under such circumstances. 
8. Conclusion:
Be very friendly with your service provider, and maintain a trustworthy relationship with then as you may get associated with them for more than five years. Also, be very cautious as people may misuse you by misinterpreting themselves as an authorized service provider. 
FedLoan Servicing always advises everyone to be cautious of such people who very well know how to make money by doing such scams. They ever advise you to stay away from such people who do not have any first-hand information about your loan. 
And also, some companies or loan providers directly state that they do not get affiliated with the Federal Government and lessen your loan amount considerably and use any cheap tricks to trap you. So make sure you do not fall into their luscious trap. 
You can also find posts in the Education Department's Federal Student Aid Office, which lets you know some signs of dealing with a scammer.