iMessage is Apple's instant messaging service that, with the help of the internet or Wi-Fi network, allows the users to send free messages from any iOS product to another iOS product. Several messaging apps are available on the internet that people use, like WhatsApp, Facebook Messenger. iMessage is one of the most used messaging services, and it is popularly known for its amazing features and a vast collection of emojis and GIFs.
One common question that people have is whether iMessage is available for Windows PC. Most of the messaging platforms have made their applications available for the Windows PCs making it easier for people to use the platforms. Some people still crave that iMessage service by Apple and its interface and to help with this, and there are several ways in which a user can use the iMessage service on PC.
iMessage for Mac
iMessage is the official instant messaging service by Apple, and it can be used on other iOS products and Mac as well. These are the steps you can follow to use iMessage on Mac:
On Mac, open the Messages app from the Dock or Applications folder.

Using your existing Apple ID, sign-in on the app, or click "Create new Apple ID" to sign up

Click on "Messages" in the menu bar and choose "Preferences," then select "iMessage" tab

Choose an email address and phone number that you'd like to use when messaging others
After all these steps, the iMessage is successfully up and running on your Mac. Now you are ready to use your Mac to communicate with other iOS devices.
iMessage for Windows
There are several ways in which a person can get iMessage service on their PC. These methods are:
Using Chrome Remote Desktop

Using iPadian Emulator

By jailbreaking your iPhone

Use other instant messaging applications
1. Using Chrome Remote Desktop
Google has been helping people for years to solve their problems with various tools that are provided by them. One such service that is provided by Google Chrome is Chrome Remote Desktop, which allows you to access another computer through the Chrome browser. This is only possible if the user has both Mac and Windows devices available at the same time to enjoy the iMessage on PC.
Download the Google Chrome browser and then 

Chrome Remote Desktop

 on your Mac and Windows devices and install and run the applications.

On Mac computer, download and install the Chrome Remote Desktop Host Installer.

Using the code provided by Chrome Remote Desktop, connect the Mac and Windows computers. This gives access to iMessage on PC.
2. Using iPadian Emulator
Emulators are one of the best ways to run popular Android apps on Windows using various Android emulators. Similarly, numerous iOS emulators allow users to iOS apps on Windows. These steps can be used to download an iPadian emulator on your PC and enjoy iMessage for Windows.
Download the iPadian emulator on PC and install the emulator.

Accept the terms and conditions of an emulator and launch it

Tap "iMessage" in search and download the app

Install the app and run it on Windows, allowing you to use iMessage on PC.
3. Jailbreak your iPhone
You can use iMessage on your PC by jailbreaking your iPhone. Jailbreaking a device increase the functionality of your iOS device as the restrictions by Apple Incorporation are removed. It is suggested to back up your iPhone/iPad data with iTunes or iCloud. These are the steps you can follow to access iMessage on your PC:
Download and install any app that is used on a jailbroken iPhone or iPad. Cydia is one such app that has a directory of applications.

In 

Cydia

, you can get Remote Messages at $4 in the app, which can be used to set up a web-based interface.

Now connect web-based interface through iPhone IP address on the browser, following ":333."

Download and use iMessage on Windows by logging in.
Use other instant messaging applications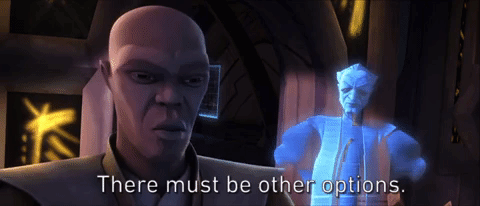 Going through all the trouble to get iMessage on your PC can be time-consuming. If you can work with other platforms, then it would be a better option to manage with those instead of downloading and installing applications to use iMessage. Other alternatives to iMessage are: